Lisa O'Leary
Principal and Accredited Specialist in Family Law
B.Com. LL.B.
Lisa assists clients with property settlement and parenting disputes arising from the breakdown of marriages or de facto relationships.
Lisa conducts Family Law matters through Family Court and Federal Circuit Court proceedings or by alternative dispute resolution procedures. Lisa prepares and provides independent advice on private Child Support Agreements and Binding Financial Agreements for de facto or married couples at the commencement or conclusion of a relationship.
Her background in economics and her practical general litigation experience equips her to assist clients with disputes involving commercial property and complex family law property issues. She has hands-on experience with Applications for Apprehended Violence Orders and has expertise in criminal charges with interrelated family law issues.
Lisa undertook further studies to become a Collaborative Lawyer and is now able to represent her clients in this system if they so choose.
Background
In addition to being an Accredited Specialist in Family Law, Lisa also has experience in the conduct of Local and District Court Criminal matters and in the conduct of appeals to the Court of Criminal Appeal of New South Wales and the High Court of Australia. She has acted in Supreme Court civil proceedings involving contested wills and mortgages obtained through fraud or duress.
Qualifications and Memberships
Lisa has bachelor degrees in Law and Commerce and a Graduate Diploma in Legal Practice from the University of Wollongong. Lisa gained Accreditation as a Family Law Specialist in October 2013.
Lisa was a member of the Executive Council of NSW Young Lawyers in 2014 and 2015 and was involved with the projects and programs of NSW Young Lawyers at an organisational level. Lisa's appointment to the Executive Council stemmed from her service as the NSW Young Lawyers Regional Delegate for the St George and Sutherland Shire Law Society. She was also a member of the Regional Law Society Executive Committee from 2010 to 2013.
In 2019 Lisa undertook further studies to become a Collaborative Lawyer.
Life outside WMD Law
Lisa grew up on the South Coast of NSW and now lives in the Sutherland Shire with her husband and young children, who keep her very busy.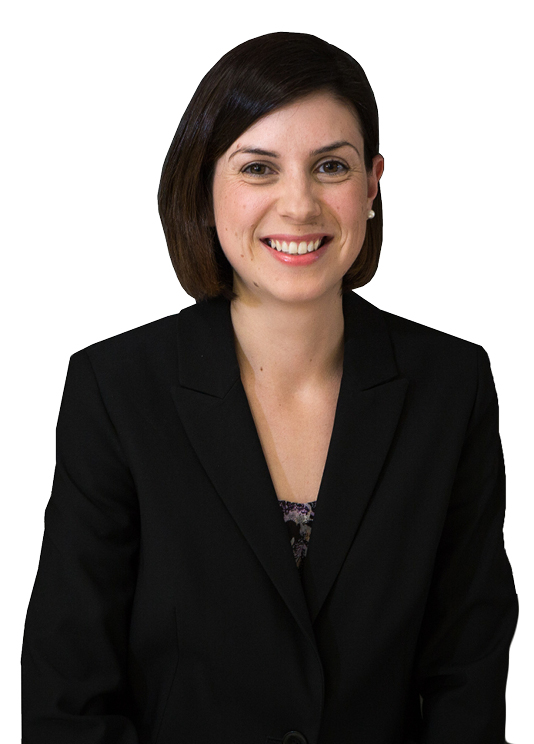 Specialist legal services across Sydney and the South Coast
Subscribe to the WMD Law Newsletter
Stay in touch with the latest legal news and legislative changes that
impact you by subscribing to our legal newsletter. It is delivered to
your inbox every month and is always packed with interesting articles
prepared by our legal team.