Our Commercial Law Services
At WMD Law, our commercial law team is made up of experts who boast extensive experience in commercial law, dispute resolution and litigation, including being Accredited Specialists in commercial litigation.
We work with private individuals, small to medium and large companies, registered clubs and not-for-profit organizations across all industries in all aspects of commercial and corporate law.  Our focus on all aspects of commercial and corporate law means we can assist you in any aspect of your business at any stage of your business life cycle, from ensuring your business is legally protected from inception, to advising you on issues that might arise during trading throughout your business journey, to assisting you to exit, sell or wind down your business.
Our commercial law team shares property law expertise and works closely with our property division to provide cross-discipline advice for complex matters that involve real estate, developments and leases.   We also work as a team with our clients, accountants and business advisors to ensure that our clients are provided with well-rounded advice.
Whether it be advising, negotiating and drafting your business contracts, or guiding you through the dispute process and representing you in Court, we understand that every business is unique so we ensure you receive strategic, commercially-focused advice that is tailored to your individual circumstances.
Commercial and Corporate Advice
Commercial Litigation
Employment Law
Personal Injury Law
Insurance Law
Motor Accidents Law
Medical Negligence Law
FREE Consultation
Call us on 9525 8688 or click on the contact us button below to
organise a complimentary telephone consultation with Dean Groundwater or
one of our commercial law experts.
Commercial and Corporate Advice
Having practical and quality legal advice can ensure that business opportunities are captured and you are protected from risks so your business is profitable, compliant and sustainable.
Commercial Agreements: We can draft, negotiate and advice you on all types of commercial agreements such as Shareholder and Partnership agreements, Services agreements, Joint Venture agreements, Distribution agreements, Funding contracts, Trading terms and conditions, Terms of use for websites, Business asset sale or purchase agreements, Discretionary and Family Trusts, License agreements, Franchise agreements, Building and Construction contracts, Employment agreements and policies, Consultancy agreements, Independent Contractor agreements, Privacy Policies, Confidentiality agreements, Non-disclosure agreements, Loan agreements, and Deeds of Release.
Corporate Advice: We provide practical and strategic advice on all types of corporate matters such as Business Structures, Risk Management and Planning; Company Constitutions, Governance and Company Resolutions; Corporate Compliance; Directors and Officers Responsibilities; Sale or purchase of business transactions; Debt recovery; Intellectual Property, Privacy obligations; Business Succession Planning; Insolvency/Bankruptcy; and Consumer Protection.
Click here to find out more about: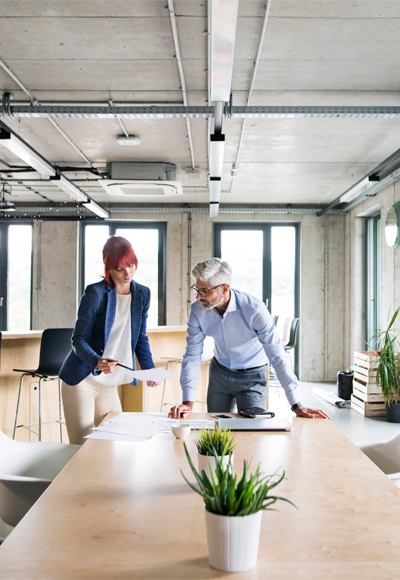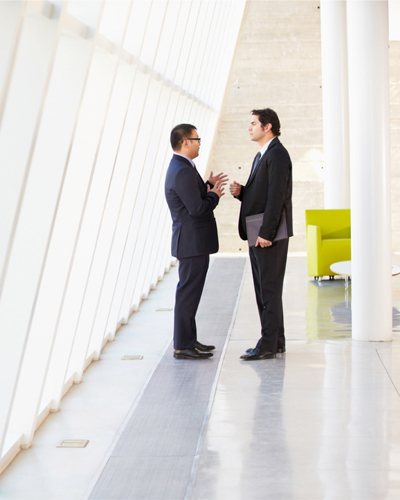 Commercial Litigation
At WMD Law, we have recognized Accredited Specialists in Commercial Litigation as well as experienced lawyers who have a wealth of expertise and knowledge in representing individuals, small, medium and large private corporations, registered clubs and not-for-profit organizations in all types of Court disputes in the NSW Local Court, District Court, Supreme Court, Federal Court and Tribunals.  We also have experience in acting in Courts in Victoria and Queensland.
We represent plaintiffs in bringing claims to assert their rights and entitlements and we defend unwanted claims on behalf of defendants.
We are skilled in preparing court documentation, negotiating out-of-court settlements, and representing clients at mediation and at trial.
We pride ourselves on ensuring that our clients are guided through the Court process with minimal stress and we strive to achieve successful results for our clients in a timely and cost-effective way.
Some types of commercial and civil disputes that we can assist you with are contractual disputes, business disputes, property disputes, construction disputes, equity claims, insurance claims, employment disputes, shareholder/partnership disputes, intellectual property disputes, and debt recovery claims.
Click here to find out more about:
Employment Law
The commercial profitability of any business depends on its staff. Accordingly the relationship between employer and employee is critical in the ongoing success of your business. That means it is vital to avoid operational risk, implement proactive policies and cover all responsibilities in:
• Employment Contracts
• Consultancy Agreements
• Confidentiality Agreements
• Termination Obligations
Most employment litigation can be avoided if you have the right legal advice from day one. WMD Law prides itself in helping clients avoid costly employment issues by advising on managing risks before they become an issue. If matters do reach litigation, we have the expertise necessary to resolve your matter in the most cost effective and timely manner, so you can get back to business.
Click here to find out more about:
Personal Injury
Regardless of whether it is a physical injury or a psychological one caused by someone else's negligence, it can be devastating. The impact can place significant restrictions on your ability to work and live your life fully. If an injury has come about through working, driving or due to no fault of your own, then you may be entitled to compensation.
The Personal Injury Lawyers at WMD Law boast extensive experience delivering successful outcomes for our clients making personal injury claims. They are dedicated to protecting your interests and ensuring you receive the maximum compensation.
In many instances, strict time limits apply to making a claim. It is advisable to speak to one of our Personal Injury Lawyers today, they will provide you with the information you need to make an informed decision regarding a claim. Click here to contact us.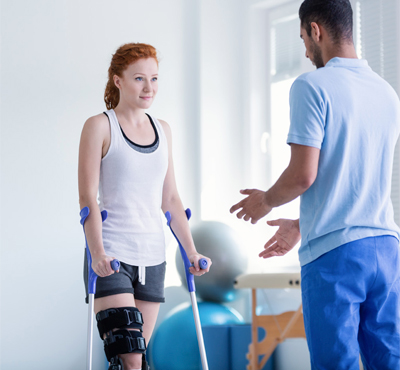 Do you need help?
Call us on 9525 8688 or click on the contact us button below to organise a
complimentary telephone consultation.
Medical Negligence
As patients we trust medical practitioners, we place our health and indeed our lives in their hands. When they fail to meet acceptable standards and breach their duty of care you may become injured. When that happens you may be entitled to financial compensation for any injury sustained due to negligence.
This area of law is complex and you need a Lawyer who is an expert in medical negligence claims on your side of the table. At WMD Law we have a team of expert medical negligence lawyers that will protect your interests and advise you on the legal remedies available in your situation. The types of compensation you may receive include:
Reimbursed wages and superannuation due to time lost
Compensation for the costs of your medical care
Financial compensation for pain and suffering
We have a network of highly skilled barristers, accountants, doctors and specialists that we can call upon to advise on your situation and to provide expert witness testimony.
For many of our clients the financial compensation they receive as a result from Medical Negligence claims if vital to their quality of life. That is why we will fight hard to get you everything your entitled to. It is vital you have the best team on your side to ensure a successful outcome and the maximum compensation is paid, so talk to us today.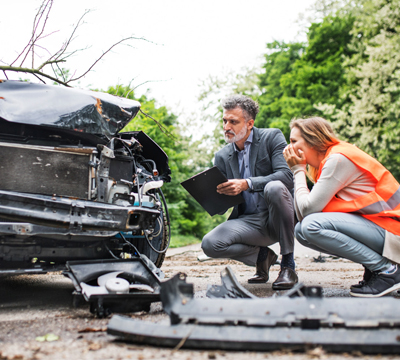 Motor Accidents
If you have been injured in a motor vehicle accident claiming compensation may help you to cover your costs and help you to get back on your feet.
The Motor Accident Lawyers at WMD Law are here to help you through this daunting process. We will take the time to develop a deep understanding of your situation and then explain your options for legal remedy and financial compensation.
The best course of action is to get legal help for your injuries as soon as possible. Our Motor Accidents Lawyers will quickly establish if you are able to claim for compensation. They will explain to you, in plain English what your options are and make the entire process easy.
Click here to contact us and speak to one of our Motor Accidents Lawyers today.
Insurance Law
Insurance is a vital part of a modern economy, both for protecting the viability of a business and individuals from material loss. If your Insurance Company is refusing to pay claims or not paying your claim in full you need expert legal representation.
WMD Law has a team of Insurance Law experts that will investigate your policy and the coverage provided. We will explain your rights and options in plain English then give you the information you need to make an informed decision in regards to the next steps.
When an insurer refuses to pay what you are legally entitled to, then taking legal action is often the only way to proceed. Our Insurance Claims team are experts and will protect your interests at every step to ensure you receive everything you are entitled to.
We can assist with a wide variety of insurance claims.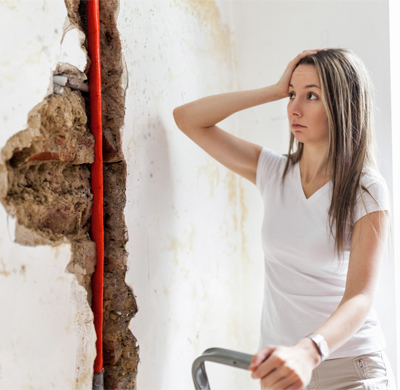 Subscribe to the WMD Law Newsletter
Stay in touch with the latest legal news and legislative changes that
impact you by subscribing to our legal newsletter. It is delivered to
your inbox every month and is always packed with interesting articles
prepared by our legal team.