Benjamin Guirguis
Lawyer
B.Com. LLB.
Benjamin is a member of our Commercial Team. Benjamin acts for clients in the preparation and conduct of civil and commercial litigation, contract drafting and business advice.
Background
Benjamin joined WMD as a Law Clerk in 2018 while completing his studies at the University of Wollongong. During this time he has worked closely with the commercial team and gained valuable knowledge and experience across a range of various matters.
Qualifications
Benjamin graduated in 2019 with a Bachelor of Laws and Bachelor of Commerce. Benjamin obtained a Diploma of Legal Practice at the College of Law and was admitted as a Lawyer in the Supreme Court of New South Wales in 2020.
Life Outside of WMD Law
Benjamin has been an active member of his local community in Monterey since 2015 and has played a key role in organising a range of youth events including soccer tournaments, outdoor cinemas and trivia nights. In his free time Benjamin enjoys playing table tennis and video games with friends.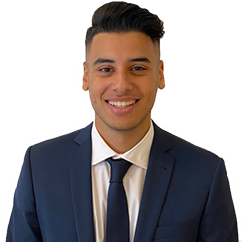 Specialist legal services across Sydney and the South Coast
Subscribe to the WMD Law Newsletter
Stay in touch with the latest legal news and legislative changes that
impact you by subscribing to our legal newsletter. It is delivered to
your inbox every month and is always packed with interesting articles
prepared by our legal team.