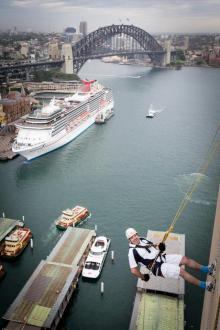 One of Our Principals, Kevin Dwyer, recently took part in the Abseil for Youth fundraiser, by abseiling down the AMP building. In doing so he raised $2000 for the Sir David Martin Foundation, a great charity supporting Sydney's troubled and homeless youth.
The Sir David Martin Foundation was established in 1990, four days before the death of Sir David Martin, former-governor of New South Wales. This foundation raises much needed funds for youth crisis programs.
For more information on this wonderful foundation please visit their website at http://www.sdmf.org.au/.
Subscribe to the WMD Law Newsletter
Stay in touch with the latest legal news and legislative changes that
impact you by subscribing to our legal newsletter. It's delivered to
your in-box every month and is always packed with interesting articles
prepared by our legal team.